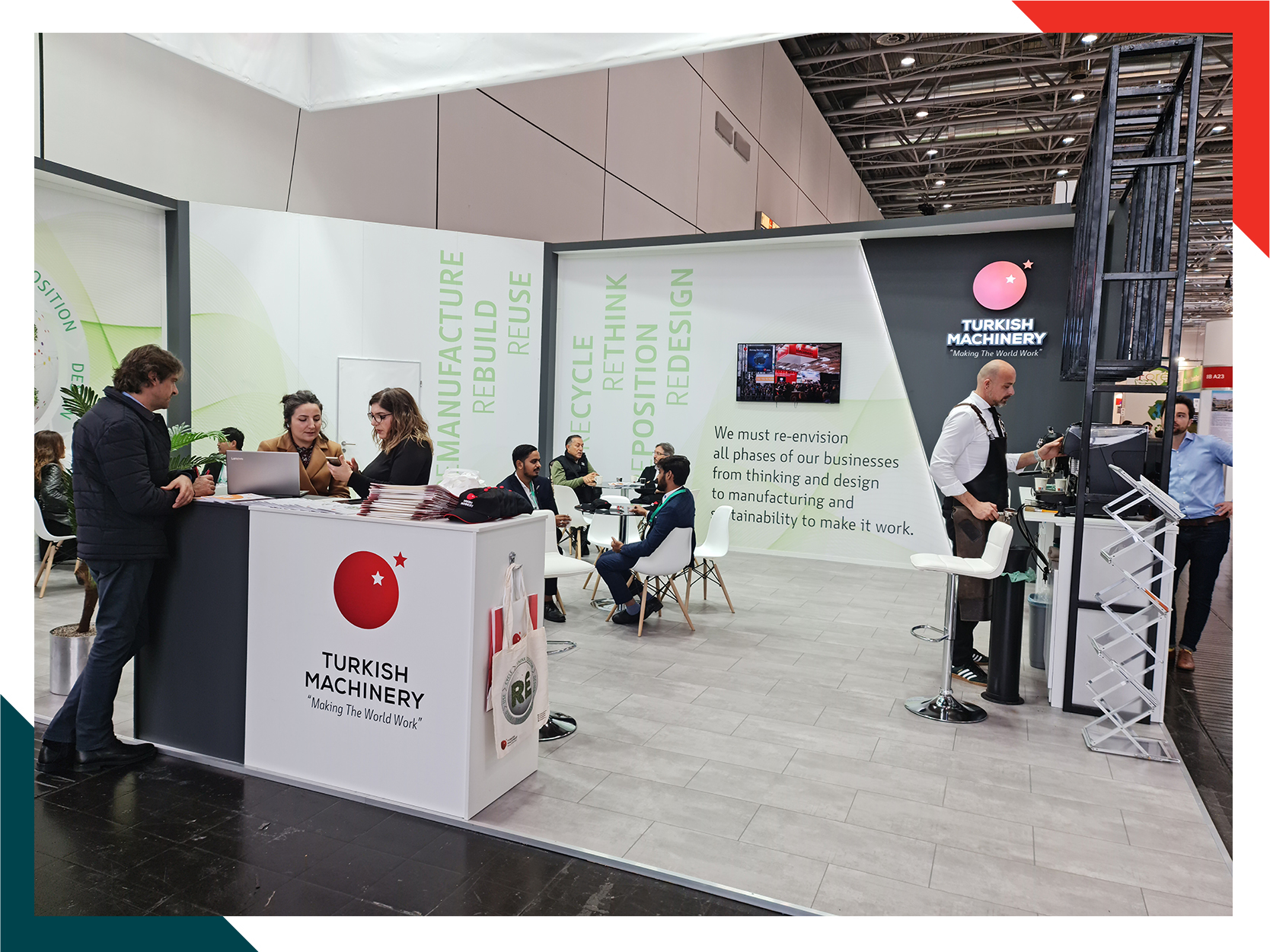 Machinery Exporters' Association (Turkish Machinery) has attended K-2022 Fair held between 19 and 26th October in Dusseldorf with a booth. 3.037 companies attended the fair in the field of plastic raw materials, machinery and plastic processing and recycling.
K-2022, the world's biggest plastic and plastic machinery fair, was followed with great interest from all over the world.K-2022 was visited by 176,000 visitor from 157 countries. 70 percent of the visitors were from abroad.
Next to homeowner Germany, European countries like Italy, Turkey, France, Belgium, Poland and Spain were represented strongly in the fair. Sustainability, circular economy, resource conservation and climate change are the main themes of fair and thrilled the trade visitors.
Visitors showed great interest in the Turkish Machinery Stand. Our stand was also visited by Dusseldorf Commercial Attache İrem Ekmekci Konuk. Our barista served coffee to visitors.
Turkish Machinery digital arts were being showed by the taxis' door cover and digital top in the city center and exhibiton area.