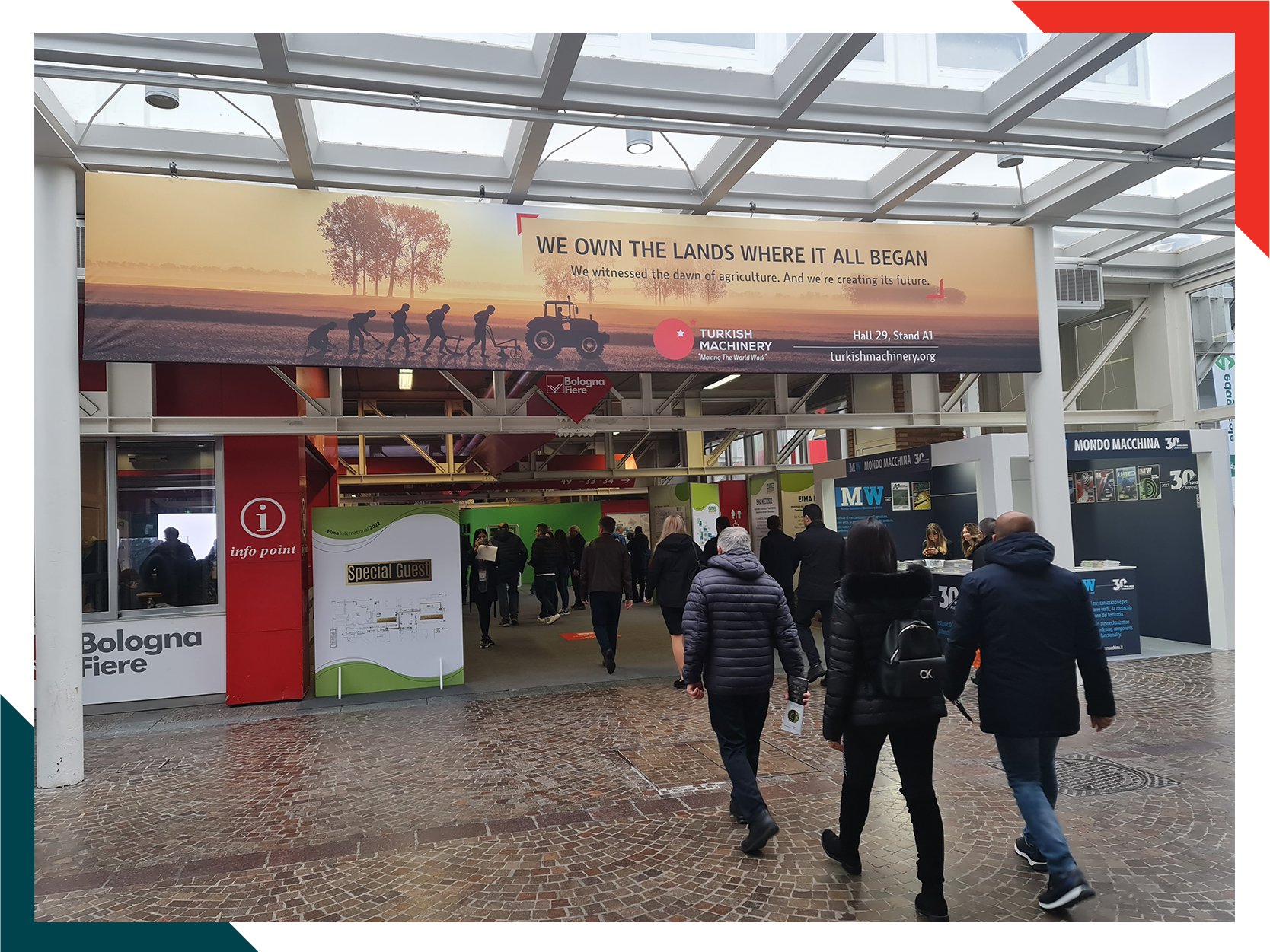 Turkish Machinery participated in Eima Fair held in Bologna/Italy between 9-13 November 2022 with info stand and advertisements. The 2022 edition of EIMA, which is the second largest agricultural Machinery exhibition, reached its highest ever result, with 330,000 visitors, of whom 57,300 from abroad.
Turkish machinery advertisements with agricultural machinery concept took place at the entrances of the fair and fair catalogue.
Turkish Machinery stand, attracted great interest from visitors, was also visited by the Munich Commercial Attache, Ali Bayraktar. While the visitors were informed about the Turkish machinery sector, machinery demands were directed to our companies.
Coffee was served to the visitors at our stand by a professional barista.